- What do you want to improve/change about yourself?
Based on "Silent Subliminal Presentation System" technology (Patent #5,159,703) used to program information directly into the subconscious mind.
The key

allowing direct input to subconscious mind - The blueprint level of your reality, to change yourself and your life.
The technology transmits voice messages on close to ultrasonic frequencies that we can not consciously hear, directly into the subconscious mind, with no chance for the conscious mind to filter the information, making it powerful enough for subliminal control. Here, we use it for self improvement!
October 27th 1992 a patent was registered to a Dr Oliver Lowery working at Silent sounds Inc. It shows a audio carrier technology using the Silent Sound Spread Spectrum (SSSS or S-quad). In this patent  (US Patent #5,159,703, "Silent Subliminal Presentation System") the abstract reads:
"A silent communications system... ... with the desired intelligence and propagated acoustically or vibrationally, for inducement into the brain, typically through the use of loudspeakers, earphones, or piezoelectric transducers. "
Edward Tilton, President of Silent Sounds, Inc., says this about their use of this technology in a letter dated December 13, 1996:
"All schematics, however, have been classified by the US Government and we are not allowed to reveal the exact details... ... we make tapes and CDs for the German Government, even the former Soviet Union countries! All with the permission of the US State Department, of course... The system was used throughout Operation Desert Storm (Iraq) quite successfully."
He is talking about their sound technology transmitting messages or information directly into the subconscious mind using close to ultrasonic voice messages. You can not hear what the voice says, but the subconscious mind can and does.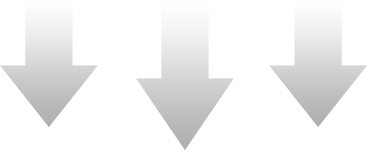 Subliminals + BlissCoded Sound
Dr Oliver Lowery did not renew the Silent Sound Presentation system patent in 2004. Who knows what they moved on to and apply today. I could understand and use the patent blueprints and apply my own knowledge to it together with BlissCoded sound technology. This type of subliminal audio is completely silent because the sound is transmitted on frequencies outside of what we can consciously hear. Our conscious mind can not detect it, but the subconscious mind can, and does. "Silent sound" worked well enough for the military use it with success.
Information/messages is presented directly into your subconscious mind - the blueprint of our conscious mind - and the conscious mind starts adjusting to the updated blueprint. This is not hocus-pocus. By using subliminal audio scripts in very specific ways, we can accomplish astonishing personal and life changes by playing these messages on repeat while we sleep.
We can now program ourselves on the deepest subconscious level with literally no effort by playing inaudible silent subliminal sound while we sleep. It can not get any easier.
Combining BlissCode technology with this, increases the effect due to the  balanced and clear minded state it puts us in. One can if desired on top of this use visualisation techniques (like those made popular in "the secret") increasing the power even more. I use extremely specific voice messages scripted using expert subliminal scripting techniques.
I will be presenting each subliminal audio in two versions: One with inaudible subliminals alone and another with added very enjoyable  BlissCoded sound, coded very delicately using this technology which is based on Phi, "The golden ratio" or what you might call sacred geometry mathematics or even fractal sound. BlissCoded sound itself has when writing this had close to 10 million views of the audio tracks presented on youtube. That is because it works. What is now presented here is the culmination of over 10 years of personal experience and development in this field and is literally not available anywhere else. No need to look any further. This is it.
Literally, the only requirement is that you can hit the play button before you go to sleep at night. Also you need to have hearing, but that's about it.

Instructions
+
Play audio on repeat.
Speakers and headphones info:
You can use any speaker or headphone that can play frequencies up to 20.000 hz (20 khz). For example, the iPhone speaker can do this. Use the same volume you use to play music at a clearly audible volume. For best result, play while you sleep. The silent track can also be played at any other time. It is experienced as completely silent. If your hearing is exceptionally good you may pick up an extremely slight hint of high frequencies only if you put your ear right up to the speaker on high volume.
Difference between the silent and BlissCoded track:
Each product comes with two tracks. One with only silent subliminals and one with silent subliminals with BlissCoded sound.
Silent subliminals: Mono works just as well as stereo. Use at any time. Most effective while sleeping.
Silent subliminals with added BlissCoded sound: Use at any time except while operating vehicles, heavy machinery or anything that requires high attention, as this track gets you to a state of very deep relaxation or meditation. Excellent for visualising your desired reality. Stereo sound required.
For best result, use daily and preferably every night. Take a break one day every other week or so to help the mind absorb. If you want you can use visualisation of the desired goal every once in a while. Relax really deeply while laying down and use pure imagination to see and feel yourself having already accomplished your goal, as a part of your past. Feel vividly  the positive emotions and see how your life is, having already reached your goal. Visualisation is not required.
Please read the FAQ to the right under: "How long do I need to use a track?:"
FAQ
+
Can I use several subliminals at a time?: The most effective is using one at a time, but using two or even three at a time is doable.
What is the difference between these subliminals and the old masked subliminals?: Masked ones use a normal voice hidden at a low volume behind other sounds. The mind here has more of an ability to filter the subliminal voice since it speaks in a way that the conscious mind can identify, meaning your mind can reject certain things that it has been programmed to because of positive or negative life experiences. The silent subliminals used on this website is projected on a near ultrasonic frequency impossible for the conscious mind to detect. However, the subconscious mind is infinitely more powerful and expanded and will intercept the messages, making it a part of your subconscious mind which is the level where everything that is manifested first comes to existence. The conscious manifested reality is a direct representation of the subconscious. These subliminals passes unfiltered right to that level and is therefore much much more powerful. It's a whole other level.
How long do I need to use a track?:  Change is usually noticed within a week or two but to completely overwrite old patterns it is recommended to go for one or a couple of months.  The longer you use it the deeper it sets in your mind, so you can even go on for up to 6 months if you want to. Remember, this is something you listen to when you sleep, so there is no effort involved. Do it for yourself. Respect yourself and what you want.
Can I use my iPhone/iPod?: Yes. Simply download on a computer (iPad is not a computer) and use iTunes to move the track over. Easy.
Can I use my iPhone speaker to play this while I sleep?: For the track using only silent audio, yes. The iPhone speakers covers the needed frequency range and mono speakers works just as well as stereo. Use a volume at which your normal music is clear but not loud from the iPhone speaker. For the track with added BlissCoded sound you need to use stereo speakers or headphones.
Can I get this on CD?: All products are offered as MP3 downloads only.
Can these subliminals be bad?: These are scripted to be safe. Subliminal technology have been used for "negative" purposes all over the world for a long time. Here, we use some of such technology but for the betterment of ourselves in a safe way. We must remember though that there is no such thing as a life without any "negativity". It is impossible to go through life without experiencing anything "negative". Nobody ever has. We are here to learn and improve. That is what I want to help with.
Are you tracks copy protected?: Yes.
Will these tracks work 100% of the time?: It may be that your life situation and your way of living automatically prevents certain things from happening. For instance, if you want to meet new people and improve your social life as a goal, it will not happen if you lock your door and avoid contact with people, though if you'd use such a subliminal track you will almost definitely start feeling that you want to meet people and put yourself in a situation where you will improve your social skills. This is also why these tracks are so effective, as they take into account as many of such factors as possible. It is not impossible that a certain track seems to not work for someone, though in such cases it is usually a matter of patience and persistence.
Subliminal Product Downloads
All products are for download and consist of two tracks. Track 1: Silent subliminals. 45 minutes. Track 2: Silent subliminals with BlissCoded sound (10-15 minutes, though length here doesn't matter since it is meant to be played on repeat). Please look through the instructions and FAQ above. For use with iPhone/iPod et.c, download on your computer and move to your device using iTunes.
Click here to view discount codes
+
Use these codes to get discounts when buying multiple products. Add the products to cart using the add to cart button. Once you added all tracks, enter the code on the shopping cart page. Does not apply to custom subliminals.
3 or more. 10% discount. Code: 3tracks
5 or more. 15% discount. Code: 5tracks
7 or more. 25% discount. Code: 7tracks
10 or more. 35% discount. Code: 10tracks
Newest releaseLove Housework & Cleaning
Popularity #1Self Confidence
Popularity #2Laser Sharp Focus
Popularity #3Blissful joy and happiness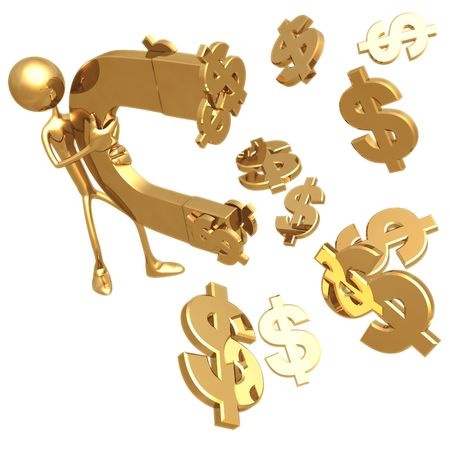 Attract Wealth
Increasing wealth can be important. Though it is definitely not a solution to all problems, we should all stop pretending that money is not important at all. It brings a sense of safety, freedom and opens up for so many possibilities to living our lives just the way we always dreamed.
Price: $19 USD.
Attract wealth - Full script & More info
+
This script combines everything needed for safe manifestation using the law of attraction combined with parts for also making you more actively work for it, which is the missing link for many working with the law of attraction. Remember: Money does not solve all your problems, though it helps in improving life quality. In some cases money is one of the very few things missing in ones life. After all, we didn't decide that we have to pay to live on the planet we were born on.
script
I now accept that I decide my reality. Anything is possible.
I now through my subconscious mind choose to safely manifest the reality of me being financially wealthy.
I can now feel that becoming financially wealthy has already happened as part of my past which I am very happy and thankful for.
I now completely let go of any and all negative beliefs and worries that would keep wealth away.
I am now financially wealthy.
I now accept understand and know that I am financially wealthy.
I choose to be and remain wealthy.
When I sleep I use my subconscious mind to manifest financial wealth for myself in to my life.
I now very much enjoy using and want to continue using this subliminal audio to become even more financially wealthy.
I fully deserve to be very wealthy.
I permit myself great financial wealth.
I am now able to extremely vividly imagine myself being wealthy to the extent that it is real.
I am grateful about being financially wealthy and handle money with care.
I now love working with manifesting and improving my financial wealth.
I now feel very motivated working with manifesting and improving my financial wealth.
I am now very successful with manifesting and improving my financial wealth.
I now perfectly align, connect and adjust all levels of my conscious and subconscious mind the way needed to safely manifest and uphold the reality of me being financially wealthy.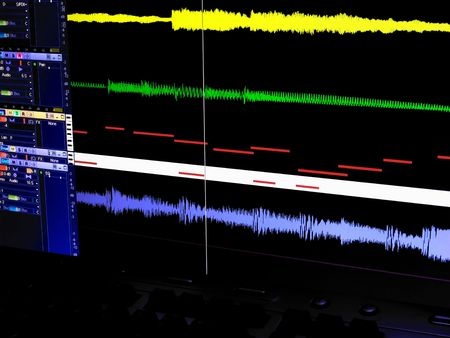 Program Yourself With Anything You Want.
We are all completely unique individuals. We do not all want or need the same things. Therefore you can now get your own tailor-made ultrasonic subliminals. You decide exactly what you want. You can even offer these to others, use in videos et.c (licensed version). The sky is the limit. NEW