Ultrasonic - Silent Sound Spread Spectrum a.k.a S-Quad
Status: Open for custom subliminal orders
Program yourself with 
anything

you want.
You decide the messages. I produce them for you. What do you want? How do you want to be?  If you are unsure what silent subliminals are, please first read here: http://blisscodedsound.com/subliminals/
... or offer subliminals to others!
If you run or want to run your own website, you can even offer your visitors the silent subliminals I produce for you. In that case you just need to get the commercial license with it and you are set to go!
Remember: You decide the subliminal messages. They are completely silent because they use close to ultrasonic frequencies. This is manual custom work for each order.
Please specify:
Format: Wav (raw), MP3, flac, aiff et.c. It will be delivered in 16 bit 44.1 khz.
Length: The script read once, or a specified max length. 1 Hour maximum limit.
Most important - Script (subliminal message in text):  If you want you can look at how I wrote my scripts. Check it out over at the subliminals section. I will not accept scripts with negative intent.
Upper limit is 50 sentences per script. Remember: The more concise and to the point, the more effective it will be. Don't try to "get your moneys worth" by loading as much as you can in 50 sentences, since you'll dilute the effectiveness and result. Pick a subject and focus on that. That's the best way.
Where to specify: Specify on top in the order confirmation email. Send to the email shown below. You will receive a download link to the audio as a reply to that email (keep an eye in your email spam folder too). Make backups of the audio once downloaded.
ADVICE
Keep the script about one or a few things.  The more precise and narrowed down, the more effective. Don't make the script too long and don't try to include everything you can imagine in one script. You need to focus the subconsciouss mind on what you want like a laser beam.
Please read carefully before placing order
1

Place your order

Go through the information and get a clear idea of what you want. Then place your order.

2

Submit your specifications

After the order, take the order confirmation in your email and forward it to me. At the very top of the email, include your specifications for the audio you want. This is because this type of interaction is best suited for manual custom work.

3

Download your audio

Your product (one track with your silent subliminals alone (no background sounds)) is delivered via a download link as a reply to your email. Expect 1-3 days production time for each track. Longer time during heavy workload.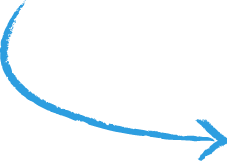 Where to send your specification.
Remember, you program yourself in with anything you want.  I'll go brainstorming for a minute here just to show you how much you can do: Learn things faster, become more successful, more focused, better at your job, hobby, instrument, at painting, driving, start enjoying cleaning your house, working out,  become an expert meditator, husband, wife, father, mother, salesman, consultant, web designer, artist, game developer, increase your physical health, get over fears, anxieties, grief, negativity, stress, emotional scars, sleep better, cook better, attract your dream partner, lover,  et.c. It's up to you!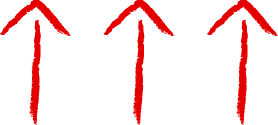 Per Track

 Pricing (USD)

Private use: $79. For your personal use only. You may not spread or use the audio in any public way. Commercial use: $129. You are allowed to use the audio in any way you want as long as I (Marcus Knudsen, blisscodedsound.com) am credited where credits are used. You need this if you want to use the audio in for example youtube videos, music or any media, product or presentation. You can even start selling it, making it not a cost, but an investment you quickly earn back. Get this option whenever it is not just for your own private use. Remember: These prices are not just for a product, but also for the work hours.

All orders are for one single track with silent subliminals alone. Not Blisscoded sound.
Open for custom subliminal orders
When placing an order you automatically agree to the following : You  as a customer are responsible for knowing how to download and play audio. Audio files may be delivered compressed in .zip format. You are responsible for knowing how to manage those.  Make sure you know how to do this beforehand. Not knowing this will not be a valid reason for a refund. Since you write your own subliminal script, the audio producer is not responsible for its' effectiveness. The audio producer is not responsible if any harm would come to anyone or anything as a result of using the audio. If you at a later time for any reason decide to not use the audio, this is not a valid refund reason. If you later on want to rewrite your script et.c, then a new order is required.  You pay for the manual custom work and time spent to produce the product following your exact requests and possibly an extended commercial license. You are not allowed to use these custom subliminals made for private use for anything other than that. For commercial use you pay for the right to use and sell the audio but not for ownership.